Moscow – Sights you must see
---
In the historical and old-established Moscow there are several sights which are worth visiting.
Mostly when we speak about Moscow the first things that come to our mind are the tipycal foamy cake like buildings with the gold colored onion domes. The most notable ones are the Blazsennij Cathedral and the Kremlin.
The Blazsennij Cathedral is one of the best-known architectural masterpiece in Moscow on the Red Square. The several towers and churches remind us a fairytale complex. As the building is a well-known monument, hundreds of tourist visit it every day and sometimes it is quite crowded around the cathedral. Despite it is a must to visit.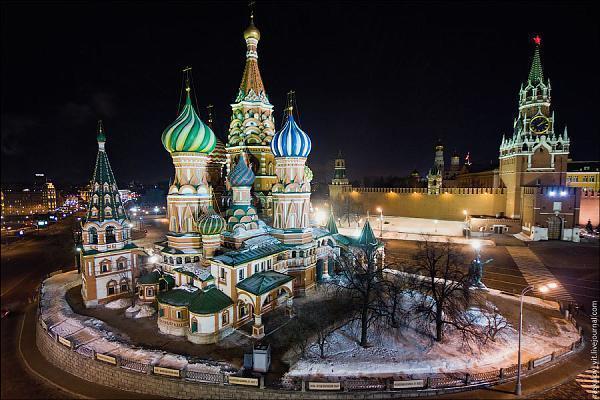 The Kremlin is really not just a building, but also a building complex surrounded by walls. Beside the Red Square it is the second most visited part of Moscow. The monuments you can find here are even more typical. They painted in gold, which provide a truly unique sight when the sunshine falls on it. Of course, if we're getting here, the rest of the buildings have to be seen, such as the Szpasszkaja Tower and Granovitaja Palace, as all of those architectural masterpieces are so fantastic that UNESCO declared them World Heritage Site.